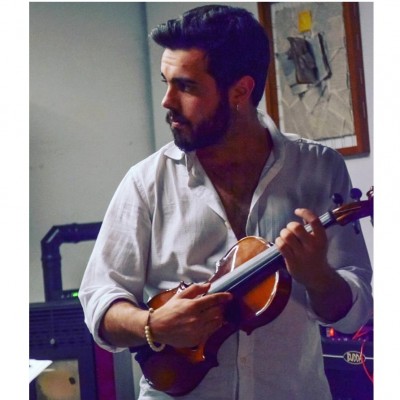 Played instruments: Electric Guitar, Acoustic Guitar
Preferred genres: acoustic music, blues, blues-rock, chicago blues, classic rock, psychedelic rock
Spoken languages: Italian, English, French , Russian
Country: Italia
---
Biography
Hello everybody!
My name is Fortu, nice guy from Sardinia (Italy).
I'm a translator and interpreter, but since I was 11 my second life is all around music!
I started moving on my first classic guitar strings until, at the age of 17, I received my first electric guitar. And a new world just revealed itself in fron of me!
I trained, cried, trained (a lot) to follow my passion and my myths, tried to improve my hands and my sound. I started playing Blues and Psyrock with my first bands, small concerts and jams were the common activity for every weekend (and not only).
At the age of 24, with some friends and my brother (my favorite drummer), we decided to open a small music school in my city, to give the opportunity to youngsters and not only them to learn how to impress friends and family with a bit of good music. I taught guitar for 2 years, and it's been an amazing experience.
If you just want to chill an hour per day, trying to follow your songs and your inspiration, then just give me a message, I'll be the pal you're looking for!
---