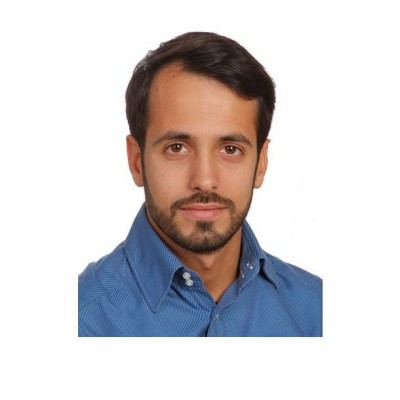 Played instruments: Keyboard, Piano
Preferred genres: fusion jazz, indo jazz, jazz, jazz blues, jazz fusion
Spoken languages: Italian, English
Country: Italia
---
Biography
Born in 1992, Andrea Scano began study in Music and Piano on his own at 5 years old. His passion and his desire to learn music led him to study with the American teacher, William Jefferson Edes Jr., with whom he developed his knowledge of Classical, Jazz, and Gospel Music. When he was 18 years old, he went to Newport, Rhode Island, where he had the privilege of studying with pianist Michael W. Johnson, who inspired his love for jazz. During high school years, he played with the rock band "Earthstrike", playing numerous concerts and experimenting with the use of electronic keyboards and synthetizers. Thanks to his Sardinian heritage, he is also passionate about folk music, Sardinian folk music in particular, where he plays the accordion and the "organetto" (a traditional Sardinian type of accordion).
He studied at the Italian conservatory Francesco Venezze in Rovigo, under Piano Professor Stefano Onorati, where he received his Bachelor's and his Master's Degrees, both with the highest possible points 110/100 Cum Laude, majoring in Jazz Piano (Bachelor's) and Jazz Music (Master's). In 2016 for his Master's Degree studies at the Ferenc Liszt Academy in the Jazz Music and Performing Arts Departement, he was awarded a scholarship which allowed him to better his knowledge of new musical styles under the award winning Pianist Kalman Olah. In 2018, he obtained his second degree with his thesis "Bach & Bartok: When Classical Music Meets Jazz", again with the highest possible grades 110/100 cum laude.
He has also studied with Dado Moroni, Marcello Tonolo, Massimo Morganti, Stefano Paolini, Marco Tamburini, Alberto Miodini, and Rudolf Czerne. He has partecipated in numerous international seminaries and masterclasses, directed by famous artists such as Joe Lovano, Dave Holland, Tony Lakatos Kenny Barron, Barry Harris, Jimmi Cobb, Kevin Hays, Evan Parker, and many more. He has played on international stages in the Budapest Jazz Club, Italian Institute of Culture, Ronny Scott Jazz Club in London, and Wallies cafè in Boston.
He currently teaches in Padova, Italy, at several private schools, as well as, giving private lessons in his free time. He continues to study and play concerts all over Italy and in Europe. He is also working on the project of arranging and recording his own compositions. His passion for Music never ceased to inspire his students and his listeners.
---