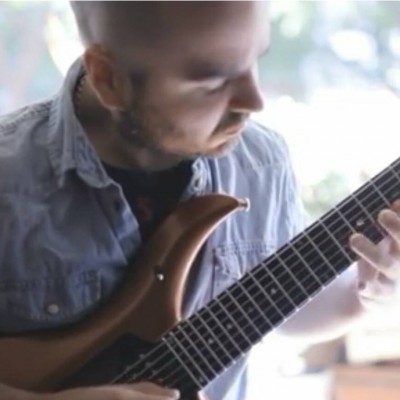 Played instruments: Electric Guitar
Spoken languages: Italian, English
Country: Italia
---
Biography
Hi my name is Mirko Buschiazzo, but everybody calls me Fudo.

I'm a guitar player from Turin Italy, I play 7 strings guitar and 6 and 8 strings guitar. I'm guitarist of project SWARM genre Deathcore from Czech Republic/Italy, electric guitar teacher, and solo artist endorser for Hotone Ltd. I'm doing also collaborations with POP labels like turnist musician when they need a real guitar in theirs hit songs.

Before I star playing guitar I played violin for about 2 years than I shifted to electric guitar when I was 17 yo and I started doing gigs at High School festivals.
I learnt Slash leads from GNR songs and Slash ans Snakepit songs.
After I started learning Yngwie Malmsteen and his shred crazy skills because the first impact with Rising Foce album blew my mind away.
When I thought it was enaugh I discovered Marty Friedman and Jason Becker so I spent some years learnig these two great players and I play in a Megadeth tribute band for about 2 years.

Great influences where also Jeff Loomis, Marco Sfogli, Misha Mansoor, Jason Richardson and of course the great JP John Petrucci.
Nowadays I'm spending my time doing lessons, producing music and practing.
---